Nov—Dec'03
Kay's dad was going to have his second eye

surgery on the Friday we were heading to DC. John would get him there and help him over the weekend and we would return on Monday to help him during the week. Trip to DC was uneventful. I don't like wearing my watch when driving so I put it in my shirt pocket and put the shirt in the backseat. I used to hang the watch on the shift lever and always forgot it when we went inside. Unloaded the bags, Kay went in to check in and I parked the truck in the underground parking. Grabbed the couple of things in the backseat including my shirt. By the time I got to the room, the watch was gone. Backtracked, but no luck. Fortunately it was a cheapie Timex. The kind with the large white dial and black numbers so I can tell time without having to put on my 'readers'. Oh well.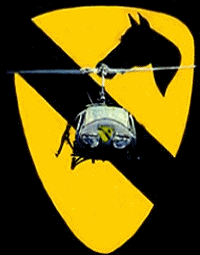 My guests at the banquet this year were my brother, Tony, his daughter, Allison, and Allison's boyfriend Steve. Also our good friend Nancy Rath (she is the lady that did the search for my birth family) who had flown in to visit her son CR and his wife Chris. Nancy, CR & Chris arrived early so we could have time to visit before the banquet. I hadn't seen CR in a few years and he has turned out to be a nice, goodlooking young man. And his wife Chris is just right for him and vice versa.
Guest speaker this year was Jack Smith who was wounded at LZ ALBANY. He was an ABC news correspondent before retireing. His dad was Howard K. Smith, a long time ABC correspondent. Jack told us about his current battle with cancer and we are all praying for his speedy recovery. His talk about his involvement at ALBANY was very interesting as he told it from experience and with a touch of 'correspondent' thrown in. Good Job Jack!!!
I was looking forward to seeing a couple of the guys that hadn't made it the last couple of years as I heard they were coming. One was Jim Tibbets who made it and the other was Dale Nelson who didn't. BUT, he had a good excuse—they were removing one of his legs and maybe both. He has had lots of problems with them over the years and it finally got to this point. I have since talked to him by phone and he is doing great and in good spirits. Oh yeah, they only did one leg, below the knee.
The 1st Cav Color Guard as usual did their great job of opening and closing the banquet with their posting of the colors. These guys are very impressive.
Early next AM (Sun) we had our customary gathering at The Wall at daybreak. The Color Guard was posted on top. We have the ceremony in front of panel #3 and Gen. Moore & Joe Galloway read the names of the fellow troopers that we lost in Ia Drang. Tony, Allison & Steve made it over there and I really appreciate the fact that my family completely supports me with my 'Nam' problems and the functions involving Nam.
After the ceremony we went back to the hotel for breakfast and then packed to head back to Illinois with an afternoon stop at my sister's house. Kay went down to settle the bill, guy came up for the luggage, and I carried my camera and some small items to the underground garage to get the truck. Got off the elevator, went thru the foyer doors and was looking around for my normal 'security check' when I am in an unfamiliar area. Didn't notice the single step down as I was looking around and my heel landed on top of the step and as I moved forward the front part of my foot went down over the step and I was on my way to meet the concrete. Since my hands were full I did some quick thinking and used my face to break the fall. Four point facial landing plus my right knee (the one that causes me the most problems). I am not sure how long I laid there but finally got up & blood was running all over. Made it to the truck and drove to street level. Meanwhile Kay was wondering what was taking me so long and went down to check. Truck was gone so she went back up as I was pulling up at the door. She came out and it was a shocker. We went inside and an employee took us to the security room where they tried to find some ice packs and stuff to clean me up. They had no luck. Now this is a big hotel and you would think they would be prepared for something like this. Did the best we could and headed to my sister's house.
Her family was all there plus Lisa & Greg came over. I was dingy all afternoon and didn't even think about taking pics. About 4 hrs later we hit the road. I usually drive straight thru on the way back but around 8PM I told Kay we needed to find a place to stop as I was getting really tired. Found a nice little 'mom & pop' hotel in MD and that is when I thought we should document the accident and finally took a pic. 8 hrs after it happened.

Next day we made it back to Effingham without any problems. I spent the next week laying around & having headaches until I finally decided to go to the hospital. They did an MRI & Xrays and the conclusion was I had a concussion. And this was a week later.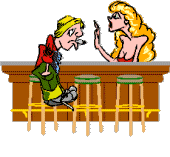 Fri before Thanksgiving we met Bill & Peggy Little and went to Danny Maklins place south of town. Fri nite is fish fry nite and he has excellent fish. Plus brewskis. About the time we were ready to leave, Danny & a friend (can't remember his first name, last—Rhodes) got up on the little stage and started singing. They had a great selection with lots of humorous songs and had us on the floor laughing. We ended up staying a couple more hours. Going back there next time we are in Effingham.

Day before Thanksgiving I woke up early with a bad toothache--pain & swelling. Kay called Marion VA and off we went. Ended up pulling the tooth. I'm having a good November so far.

Thanksgiving Day we went to Kay's cousins (Bill & Pat Wernsing) for dinner. Lots of family & lots of food.
Mon, Nov 1, we left Effingham heading to SC. Had our annual appointment at the Freightliner plant in Gaffney for servicing. When we arrived it started with freezing rain. Not as bad a last year but enough to think they might not let us come back if we bring this weather every time. Servicing went fine—no unexpected problems. Then on to Ebenezer Park in Rock Hill where we stay when we visit my daughter. Stayed there a week with trips to my daughters house and one trip to Easley to visit PJ & family.
Now Savannah—we arrived on thur & fri morn Kay & her sister, Clara, headed to Effingham to pick up their dad and bring him back for the holidays. On sat evening Mike & I went downtown Savannah to the "Savannah Blues" bar. The only blues bar in Savannah with live music. Two friends of my nephews bought the place and this was their second night open. The band was very good but if you go there it might not be the same band as their contract was up shortly. The owners are Mark & Heidi, a very nice young couple and they call me Uncle Dick as that's what my nephews, Jason & Jared, call me. So, if you ever go there tell them 'Uncle Dick' said hi! Kay, Me, Mike & Clara went back another night so Kay could see the place & say hi to Mark & Heidi.
Not much else went on rest of the month except normal Christmas stuff. Plus everybody at one time or another had the crud (flu or ??) so no one was moving very much. Even New Years Eve. We didn't go anywhere or do anything. First for me in a long time.
We received a call from Bob & Donna, who are workamping at a Paynes Creek State Park in Bowling Green, Fl. The park just had an opening for another couple so they called us & we decided to do it for the next 2 months.
For those that don't know: Workamping is basically where you work for a park, campground, etc a certain number of hrs a week and in return you get a campsite free with hookups. Some places pay for extra hours worked and some offer different amenities but this gives you an idea. We were just going to sort of float around Fl for the next 2 months anyway, so what the heck. Actually, we are looking forward to doing it.
We have made some plans for next year. We are going to DC on Memorial Day for the dedication of the WWII memorial and taking Kay's dad. He is really excited about doing this. Already ordered the tickets but they don't let you know if you got them yet.
For more info go to: http://wwiimemorial.com/
You can scroll down to:
"World War II Registry
Honor members of the World War II generation by enrolling them in the World War II Registry, a list of individual Americans who participated in the war effort. To search for currently enrolled honorees, or to enroll a family member or friend."
Click on the link on the page and it is a good place to honor our WWII vets. You can also put a pic with there bio. ($10.00 charge to add pic, sign up is free).
Later

Pictures