Mar'03-Apr'03
Monday we met B&D in Tucson where they were having new springs put on their 5th wheel. The guy doing the work has a mobile unit and came out to the RV park to do the work. He had everything he needed on his truck to do the job correctly and timely. I cannot remember what his business name is but if you need road assistance in the Tucson area I think there would only be a couple listed in the phone book.
From Tucson we headed to Casa Grande, Az for a couple of days. There was a casino there plus old friends of mine--Cody & Candy Abbott--were going to be in the area. Kay & Donna went to the casino and I went to see my friends. As you can tell by now I always love to see old (long time) friends.
While there we received a call from our friends--Bill & Norma Rife-- and she was having 2 outpatient surgeries in one week and Bill was having a hard time getting away from work that much. No problem, we will come in a little early. Bob & Donna headed to S. Ca and we headed to Merced, Ca. with the obligatory stop in Laughlin, Nv. (casinos) The last 2 casinos we were at, Kay did OK but nothing to write home about. She did get the RV space in Laughlin comped for the 3 days we were there. Then off to Merced.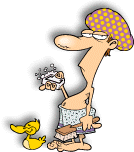 Arrived Merced about 7PM tue and Bill directed us to a pad next to his shop that he had put in for us to use as a patio. Plus he put in a 50amp service for us. GREAT!!! So we had our electric and could use the bathroom in the shop and take our showers in the house. Almost full hookups. We tried to take most showers while they were still at work so we wouldn't be in their way when they got home. They are both working long hours and we wanted to give them their "lone time". B&D arrived on sat and we got them setup.
Bill had pulled all his equipment away from the only wall he didn't have finished in his shop so he could do the 50amp wiring. He said he was going to finish that wall before he put everything back and add a couple of switches and receptacles. So we figured out what he needed to finish the job and he went and bought it. Next day we started doing the wiring & putting up the particle board while Bill & Norma were at work. Finished it the next day & caulked all the seams, and put on the primer coat. Next day before I got up (at the crack of noon) B&D had finished putting the final coat on the wall. When Bill got home from work we put everything back in place against the wall where he wanted them and we were ready to party. You have to understand that Bill's shop is probably cleaner & neater than some peoples home.

It became party central while we were there. We had a small party for Kay's b'day on wed and on sat had a bigger party for her b'day. Lots of our friends from the area showed up and a good time was had by all. B&D headed for Utah a couple of days later. He had to get there for his cochlear implant. We will be there when the surgery heals and they "turn him on" in approx a month.

Then it was time to start my MH maintenance projects. This is the best place to take care of these things since I had sold almost all my tools when we hit the road and Bill has about any tool I would need for any project. My main project was to redo the battery compartment. The corrosion had taken over. There are 2-12V & 4-6V batteries in there. I had been trying to stay on top of it but it was a losing battle. It had even eaten a hole the size of a 50 cent piece in the bottom. Did an internet search and found a Canadian Co--ChiriEnterprise.net--that had the product I thought I wanted. A couple of emails back & forth & I ordered a quart of liquid polymer. Then I started the project, taking out the batteries, cleaning & retaping the wiring, cleaning the compartment, sanding it and putting down the first coat of the polymer, then a piece of fiberglass cloth, then 2 more coats of the polymer. While that was drying I tackled the batteries. Cleaned them, checked them & added water. After the polymer dried I reinstalled the batteries (so far everything is still working) & new holddowns that Bill made. This polymer was also a 'watercleanup' type product. I must say it looks good and a long dreaded project was over. Of course I had to take a couple of Aleve and could hardly move the next day. 6 batteries are heavy!
I looked at other areas of frame that had surface rust and think this could be the next project.
Other projects: put a new shelf in a kitchen cabinet, put in a folding shelf for Kay to use while she is in her recliner, installed a 12V power source by the bed so we could plug in the cell phone at night to charge and we would be able to hear it ring. Couldn't hear it before when plugged into the dash 12V because of my CPAP unit & oxygen unit.
Took down the screen door to be rescreened. Checked and cleaned the outside access to furnace, frig & water heater. Added a pole to the ladder so I could mount satellite dish in those areas where I can't stabilize the tripod. Fixed the entry steps as they were working erratically. It turned out to be the door switch after extensive testing following the procedure in the manual. Painted the outside frig access door and the handle brackets by the entryway. A good idea would be to take before & after pics. DUH!! All I remembered was the after. But if you own an RV you know exactly what they looked like before. They had turned yellow from the suns UV rays and I had tried all kinds of suggestions for cleaning them over the past year with no success and finally decided to paint them. I guess they had passed the point of no return. I think it turned out good.
Those were the main projects and I also had other small ones like tightening screws and general cleanup.
The coach was due for a major cleanup. We took down the curtains & day/night shades, moved our recliners and anything else that was on the floor to the shop then had a local professional cleaner come in and do everything inside and also the recliners. They took the blinds & curtains into their store and cleaned them.
Boy it looks & smells good!!! Better than we could have done if we tried to do it ourselves. Would have taken a whole bottle of Aleve and a few visits to a chiropractor. Plus we would have had to listen to each moan & groan whenever we moved. Not worth it.
On Apr 26th we went to a party at our friends Harold & Connie Huter's house. They had just built a new house and I am glad we were still here when they celebrated it. They are good folks and great friends.


Now for the good part. Kay has been going to bingo & the casinos while here. Not much luck with bingo but she has won over $13,000 (not a typo) in the month we have been here. From the slots. Unbelievable. But I'm not complaining. Shoot---I haven't been complaining when she wins a couple of hundred so I sure won't start now.
Oh yeah, we went over to Tim & Denise Porter's to see Tim's race car. He has already raced 2 weekends since we have been here but we haven't been able to get to the track. Hopefully we will before we hit the road again.
Catch ya on the next update.